1. Community involvement
Playwrights, directors, crew, cast! So many people can be involved in a play festival and they don't even have to be in our area. Our playwrights are located across the United States!
2. So many themes to choose from
Over the years, our theater has taken part in 8 different play festivals before this one. Themes have spanned across different art forms from classical art in The Dali Follies to literature in our Frankenstein play festival to celebrity personalities in our Wayne Newton festival.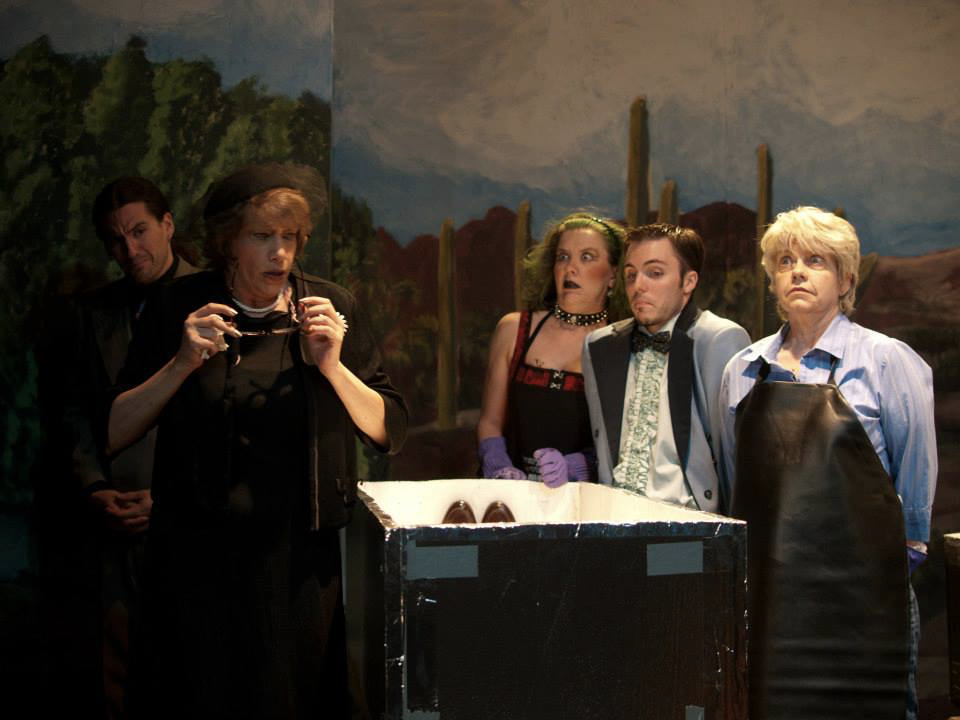 3. Gives new artists a chance to hone their skills
Throughout the years, our new play festivals have been a great opportunity to introduce new actors to our stage and are a great way to give new directors an less intimidating way to direct for the first time. We like our theater community to be versatile and this is a way to help artists hone new skills without feeling overwhelmed.
4. Minimum time commitment
Compared to being in full length play, directors, actors and crew have less work to do and still get to be involved in the theatrical process. They can use a play festival as an additional acting opportunity a full length show that they are in elsewhere or as a break from having to do as much memorization or work as they would on a full length show.
5. It's so much fun!
In the theater community, we do it for love. We love theater and we like to have fun doing it. Sometimes a play festival is the perfect way to find a new way to embrace our love for theater again! We get to play, enjoy life and enjoy the process of making theater!